Originally, it was supposed to be the third part of the YM project, in which the individual members of the group Květy make records of their solo albums of different genres, and their colleagues from the band accompany them. After Lorenzovi hoši [Lorenzo´s Boys] by Martin Kyšperský in country style and after the electronic Japonec [The Japanese Guy] by Aleš Pilgr, Ondřej Kyas´s Solárium [The Sunbed] was hard to classify concerning its genre category. As a solo record, with only an episode contribution by Aleš Pilgr and without any playing participation of Martin Kyšperský.
Listeners of Lorenzovi hoši and other folk and country records may know the word "svidřík" from a song by Pavel Dobeš, dating back to the 1980s. Listeners of Japonec and his inspiration sources – old electronic and disco music – may know the name Dieter from the once popular couple Modern Talking. Ondřej Kyas sings in his song Kufr [The Suitcase] about a "svidřík" and about Dieter, without trying to forcibly connect anything with anything. His album contains electropop beats (Karel), the sound of an acoustic guitar (Oblázky [Pebbles]) and ambient accompaniment gradating into hints of grunge (Ze dna moře [From the Bottom of the Sea]). The author manages to keep all this within the limits of a compact continuum, which corresponds not only with his blurred and melancholic voice, inconspicuously protruding from the electronic accompaniment, but also with melancholic lyrics and the ability to tell powerful musical stories on a limited harmonic (Na2kila [On2kilos] and melodic scale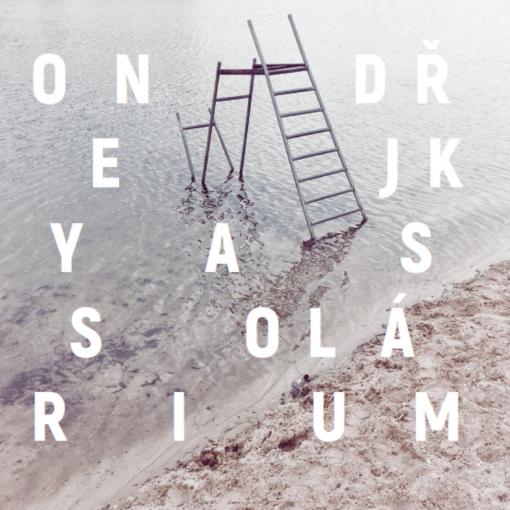 Ze dna moře [From the Bottom of the Sea]).
The power of Kyas' album lies in the inner tension between the seeming simplicity of sound and the inner richness of individual compositions. Between the "slow" chord rotation and the subtle gradual gradation. Between a tired voice and texts full of negatives and words like "maybe" and layering of images that the listener will notice only after very attentive listening. In addition to the mentioned Kufr, which hides a lot of material to think about, we can recommend, for example, the composition named Winglety, whose verses have been inhabited, for example, by a character from a cartoon series – once again dating back to the 1980s.
When Kyas' album was created – and then still was supposed to be part of the YM project – it was referred to as folktronics. This classification is actually quite appropriate – folk targeting of (high quality) lyrics with a combination of acoustic and electronic instruments. But just like Ondřej Kyas as a lyricist invites us into interesting worlds in his songs, he also offers a varied musical walk on his album. Just note the role of electronic accompaniment – from noises, uproar and bubbling to almost dance beats. Actually, even though there is less feeling of electronics here than on Kyas' previous record Syntezátor ve dnech kdy spím [Synthesizer on the Days I Sleep], working with it is even more colourful this time.
In an interview for UNI magazine, Ondřej Kyas, a composer also established in the field of classical music, said: "I do not need each work to form some kind of a whole. Previously, the records were simply a collection of what had been harvested in the past time, only it was somehow treated dramaturgically. Today, every musician who wants to be taken seriously must look almost make the face of a philosopher." His Solárium does not need to be dressed in philosophical robes. But the overall sound of the album, the voice, the mood… all of this is a whole maybe not thematic but sound, colourful and moody. Solárium is a sound baggage that opens up more and more with every listening and reveals more melancholy treasures from the inside.
Ondřej Kyas – Solárium, Published by Polí 5 publishers in 2019. 14 tracks, total playtime: 61:16