Shortly before the outbreak of the coronavirus crisis, the Brno-based group Plum Dumplings released a new album. As opposed to their official debut L'épitaphe des papillons (The Epitome of Butterflies, 2014), sung in French, the band went for Czech lyrics this time. We are talking to the band's vocalist, who presents herself as Adéla Polka.
How did the band live through the coronavirus crisis?
We managed to launch our new record in January, so we said to ourselves "Ugh". At first, we really abided by the lockdown rules and tried to take things responsibly. Then it started to get to our brains and mine in particular. I had some creative pressure and that, when it is obstructed by "force majeure", starts to boil over. So we resorted to improvisations with face masks on, me and the drummer, just the two of us. And that was where Abortion Song, my first song written in English, came from. At the end of the crisis, Tom, our guitarist and bassist, celebrated his birthday, and we succeeded in making, I think, a masterpiece. We recorded a pretty crazy disco video for him as a birthday wish. So some of us actually learned to edit and make a video with four windows. This particular probably best describes who among us was personally affected by the corona crisis. Take a look for yourself at the band's Facebook page. That unicorn speaks for itself.
On the album Jiný místo (Another Place), which was released at the beginning of this year, you decided to switch from French lyrics to Czech. Can you tell us why?
I've had a need for people to understand me for some time. I also started writing poetry extensively in Czech, and that is why the transition was relatively natural, and today I consider it to have been good decision. The remaining members of the band understand this better and the music became connected with the lyrics in a completely different manner to the previous album. French has a different melody, working with is different, and to some extent it preserves diversity for us in terms of our concert repertoire; that is why we are not abandoning it completely. I still like to flirt with it on occasion.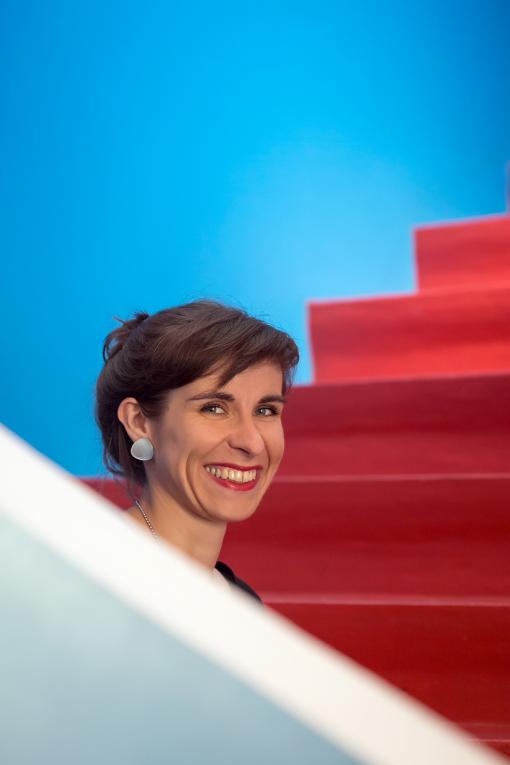 And do you think that the "French" past of the band still impacts your sound? Or should the musical shift be clearly audible then?
I think, or maybe I just hope, that we've all moved on and that it's somewhat recognisable. But some features of Plum Dumplings have certainly persisted. French quite paradoxically retains the "wilderness", which I had to "work out" with the body to make communication go further also for those who do not understand French. And I think this is what remains in the concert performance all the time. French is often stereotyped as the language of the chanson, but I enjoyed breaking this cliché.
The album Jiný místo was created in collaboration with the producer Tomáš Neuwerth. How did this collaboration come about?
We knew we wanted to invite someone onto the album who would have a more objective view of our work. We considered Tomáš as producer due to his previous projects. We had to wait for him for a little while, but as a result we were very satisfied. He matched us both as a person and with his approach to work. He was somewhat severe with us when it came to tempos – I dare say that the shift from the last record lies definitely in the sound of the drums, and Tomáš had a direct influence on it. At the same time, probably thanks to him, two songs "rose from the dead". Tomáš is immensely patient and always looking for ways of doing things differently whenever we feel that something would not work, and I think this helped the band quite a lot. And he actually enriched my life as a singer because he taught me to do vocals, with which I had had almost zero experience until then. At first I was wriggling a bit, but then it suddenly went by itself, and I think that's a great producer's contribution. Tomáš simply believed in it, and that was what motivated me.
You released the album on vinyl and as a digital download. Why did you pick these particular formats? And do I have the right information that there should be a CD available as well?
Yes, we already have the CD. Hooray! We actually managed to do that during the pandemic as well! Vinyl we love, and because it's the media celebrated successful comeback, we decided on that. In our opinion, digital is an absolute necessity because many people today no longer listen to music other than online. Well, now I hope that those who asked for CDs are happy. And honestly, getting a CD player today is no longer so easy.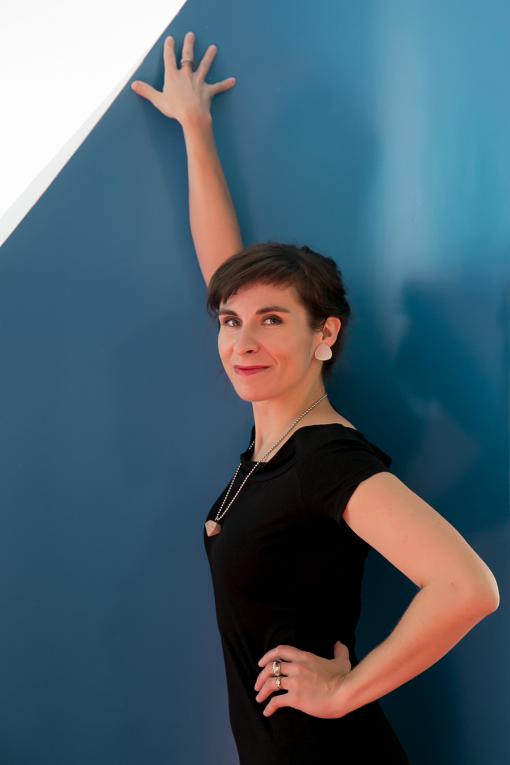 How does the creation of songs work in the current line-up of the band? Who brings ideas in? What happens with them then?
In most cases it was that someone brought in a guitar or bass line and all the rest emerged around it. I would create lyrics directly either to the melody, or I took out something I had in the drawer. Since the time I started writing mainly in Czech, I have been creating lyrics persistently and wherever I go. I have already developed such a habit – at least one haiku every day. Or at least four verses, which in my case often do not rhyme. Whether this results in actual lyrics or not is always a matter of the moment. Since I started playing the guitar a few years ago, I already have the courage to start inventing vocal lines primarily on my own, and when the band steps into it with their interpretation, it's quite a different style of work. But those paths are numerous, and with my "insatiable appetite" I am willing to embark on any of them.
Rybí krev (Fish Blood), the introductory song of the album, was inspired by a book of the same name written by Jiří Hájíček. To what extent and with what must a book interest you in order to be worth writing a song based on it?
It either has to resonate inside me for some time after completing the reading, or something has to come to mind already while reading it. Sometimes I put down excerpts from books, then I return to them and expand further on particular topics. These moments of inspiration are crazily exciting for me and at the same time all this is very comfortable because it is not primarily about me.
The title slogan "jiný místo" ("another place") also appears in the song Rybí krev. Why did you choose this particular word combination as the title of your album?
I remember exactly the moment I travelled on the back seat of a car, buried in guitars, and thought about a title for the album. I tried to figure out what interconnects all the lyrics on the record. And because changes and the quest for possibilities are the supporting themes of the album, it seemed to me it would be a good title. In addition, the chorus seems to me quite strong given that we're not a band that would make extensive use of choruses.
Do you, as a singer, try to sing about your own experiences, pleasures and suffering, or do you rather tend to stylise yourself into a role of some kind?
Whether to use the songs in order to sort out my personal issues, or not, once used to be a major topic for me. However, it was during my personal development that I learned to write somehow with a distance, or simply to try fit that distance into my personal pains. The aim is to make the topic communicable to others so that anyone can identify with it. Personally, I'm actually relieved enough by the performance at a concert, which is a great therapy. Therefore, yes, I like to seek inspiration elsewhere, I like to add my interpretation or my personal "shit" into it, but at the same time I like to write lyrics about someone else without the person actually knowing about it. And then it's in fact a matter of the words as such. I enjoy looking for unconventional combinations that come from somewhere in the subconsciousness, such as "dry eye sockets" or "feathers on the flesh". That's creative freedom, and that's what I like.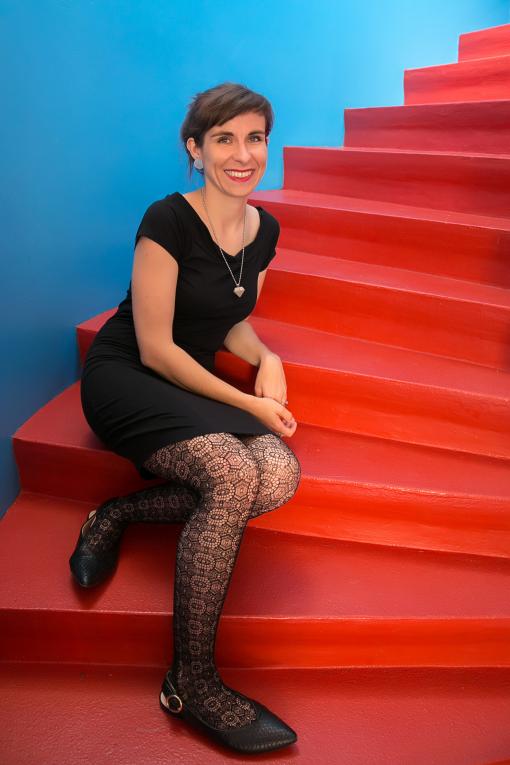 In addition to the lyrics, layering sound surfaces and working with the guitar is what's important to me as regards your band. So is the sound on the record much different from how the band plays live?
At the moment, definitely so. The guitars were, I dare say, the toughest puzzle for the mixing of the record. The guys recorded a large number of them into each song. To get at least a little closer to the sound of the record, we invited in an additional guitarist and bassist. And we were truly lucky that Jakub got along with us well from the very first moment. With him, the concert is simply richer and the sound fuller. Nevertheless, we are to some extent satisfied that the record is slightly different for listening, which is an additional incentive to purchase it and then at the same time go to a concert, where I dare say the added value lies elsewhere.
You had played in quartet for a long time: vocals/keyboards, guitar, bass and drums. And now another guitar/bass player has joined in. Have you ever considered taking on a melodic instrument – such as saxophone, violin or flute…?
Of course we have! Especially I myself have, because sometimes I have a tendency to move things forward more than the boys do. However, it has actually happened to some extent. There is a trumpet, piano and tambourine on the record, which is not the case at concerts. I would love a violin to be there as well; theoretically, we would also have a violinist, so now we just need to find the right song... But then the problem lies elsewhere. The thing is that we must all fit onto a stage, and we should not make the sound engineer go out of his head because of us. We have already given it quite a go concerning the number of instruments.
You are part of Brno's alternative music scene. Do you, as a band, feel comfortable in Brno?
The concept of being "part of the scene" is rather difficult for me to grasp. But I have the impression that if the band is somehow counted on by the promoters and event organisers, and if it's talked about at least among people, no matter how they talk, it's part of the scene at that moment. I probably can't judge all this from the position of Plum Dumplings, but if we are perceived as such, I am sincerely pleased and I immediately feel good about it. Brno is great in that it simply has a certain wit. I don't know what it is because I'm not a Brno native, but I'm personally amused by this as regards Brno. It is a space for free creativity, for not getting stuck, for development, and that is what I consider absolutely essential in art. And as a band, we have had the opportunity to play in quite a variety of places around Brno, which is excellent. Only the club scene could be better supported, but what is happening perhaps around Kabinet Múz (The Cabinet of Muses), is something that seems to me to be on the right track.