To write a guide to music in Brno in the past and present means digging deep into one's own recollections and those of others as well as into sources with varying degrees of reliability, and as far as possible not believing anything automatically but always asking "Did this really happen just like that?" And in doing so, to be very, very suspicious of one's own memory. Two basic questions that cropped up in connection with almost every sentence were "What is it about this band or that event that makes them special? Would someone who's never been to Brno and has no ties with the city find it interesting?"
At times Brno's obsession with Janáček, whom it promotes as one of the few figures of world stature who lived here for a considerable length of time, really does go too far. But it's thanks to a biennial festival devoted to his operas that ninety years after his death the city has moved into the musical big league: in April 2019 Brno was presented with a prestigious International Opera Award in the Sadler's Wells Theatre in London. Earlier, in 2017, the Moravian Autumn Festival staged a megproduction of Arseny Avraamov's The Symphony of Sirens, whose recording on the occasion was commissioned by Bavarian Radio, which offers it to listeners on-line. So Brno's musical activities are far from local in their impact.
Of fundamental importance for Brno is its proximity to important folklore regions, which are an endless source of fresh, creative blood. On the other hand, however, people often leave Brno for larger centres in the past mostly for Prague, but increasingly in the past thirty years for the whole outside world. This is perhaps one of the reasons why the standard musical genre in Brno is alternative; genuine pop has always had a minimal presence here. With fewer than 400,000 inhabitants, Brno isn't really a very big city, though it's big enough to be the Czech Republic's second largest. Basically all the musicians in Brno know what all the other musicians are doing.
Brno is the unofficial metropolis of Moravia. It boasts a massive concentration of universities, theatres, clubs and all sorts of spaces suitable for playing music. There's perhaps an even greater concentration of people who want to play, and this is quite logical. Brno has more than twenty basic schools of the arts, a conservatory, the Janáček Academy of the Performing Arts, and a Department of Musicology at Masaryk University. A huge number of people with a musical education are to be found in a fairly small area. And it's impossible to count the number of amateurs who participate enthusiastically in all genres, from choir singers through musicians in symphony orchestras to rockers and songwriters.
A basic feature of life in Brno is the way in which musicians and musical genres are interconnected through innumerable networks, something that long predates the age of the Internet. When Brno became a member of the UNESCO Creative Cities Network in the field of music in 2017, it was simply a further logical step in its long development. At the moment Brno is in the first stages of preparing a bid to be named a European City of Culture in 2028.
In writing the individual chapters of this guide, a multitude of facts had to be sacrificed on the altar of brevity. The aim was to offer a general and personal view rather than an exhaustive list. For the preparation of this brochure, even the smallest bits of information and advice were always welcome: my thanks go to on-line sources and to individuals both living and dead, from nearby and afar, people known personally to me and strangers: Jura Cancák (trampskymagazin.cz), Zdeněk Černý, the Czech Theatre Encyclopedia, Jan Dalecký, David Dittrich, Martin Dohnal, encyklopedie.brna.cz, Petr Gratias, L. P. Fish, Dušan Holý, folklornet.cz, Kateřina Hnátová, kftp. cz, Vladimír Maňas, Ivo Medek, Jan Němeček, Jiří Plocek, Jan Pohunek, Irena Přibylová, Don Sparling, Milan Tesař, trampnet.sk, and myownmemory.bk. All helped to make the guide what it is.
For any shortcomings in the guide, the responsibility is mine.
About Author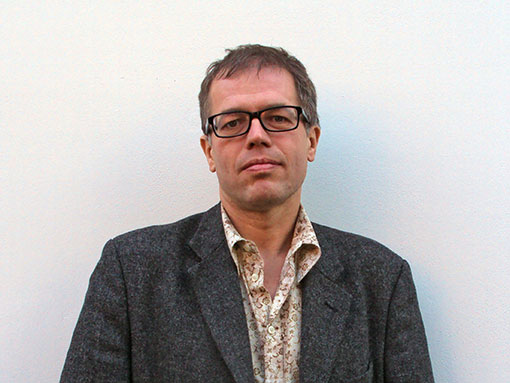 Boris Klepal was born on 3 October 1966, a year and a day after the Janáček Thea- tre was opened in Brno. He probably came into this world because his parents loved each other back then.
When he was five, his mother taught him to go to the Janáček Theatre. And his grandmother started teach- ing him to play the piano, which he still considers the right thing to have done. Soon after, he saw Smetana's The Bartered Bride with his mum. He liked the piece, though what he remembered most was Kecal, who kept singing "it's all settled" over and over. Thanks to his mother's habit, he then continued going to the opera regularly and gladly.
Later, his love of music led him to talk about it so much that they asked him to write an article for Literarni noviny. So he started writing, and since there was such a desperate shortage of people who could write about music, he was soon noticed by the editors of the music review Opus Musicum. Soon he also took on the technical editing, which ended up with him writing, producing and reading this distinguished periodical for several years - though of course it was far from being a one-man show. He also launched a blog called The Diary of One Who Disappeared and headed the Brno - City of Music web portal for three years.
At present, he writes for the daily Hospodářské noviny, Aktualně.cz and HIS Voice, collaborates with the Czech Philharmonic and the weekly magazine Respekt, and works as the editor-in-chief of the Magazine of the Academy of Classical Music and Opus musicum. He has to write quite a lot, which he considers divine retribution for all the essays he didn't hand in at secondary school. He's a co-founder of the Trochu nižši C4 prize, which is given annually for the best piece of contemporary Czech music and has so far been awarded twice.