Nikol Bóková, a native of Ostrava, has long been considered a unique talent in the field of classical music. At the age of nine, she played as a solo pianist with the Janáček Philharmonic Orchestra, and studying at the conservatory and then at the JAMU was a matter of course. But already during her studies of classical music, another of her talents, that of composition, took shape and gradually manifested itself. Together with her trio (Nikol Bóková-piano, Martin Kocián-contrabass, Michal Wierzgoń-drums), she recorded her debut album Inner Place in 2019 and immediately established herself among the Czech (and indeed European) jazz elite. Two more projects followed during the cover – Unravel (2020) for the same named line-up and last year's Prometheus, recorded with extraordinary commitment by a remarkable studio line-up. Out of this and several subsequent concerts (among others during JazzFest Brno last autumn) crystallized also the quite logical expansion of her trio with the versatile and empathetic guitarist David Dorůžka, the Nikol Bóková Quartet. This line-up was also the birthplace of the latest album Elements, with which a new creative phase opens for Nikol and her partner and co-creator Jan Vala.
I first heard about you five years ago from your sister Michaela; she was working at a fair as a hostess for the Brno Philharmonic and immediately told me that she had a great pianist sister and that I would surely hear from her soon. Michaela, by the way, is an excellent music manager and also a singer. Why did you both study music? Did your family have a musical background?
My grandmother claims that someone in the family has a distant cousin in America who plays the piano, but this claim has never been factually proven to me. I always felt that if my dad was into music, there would be something about it. But that's just a feeling. From a young age, I responded with interest to my grandmother and grandfather's piano. My mom responded with a brisk and insightful response and enrolled me in the Art School, which is such a beautiful miracle. And Michaela may have followed in my footsteps because she's younger. So I always entered music institutions a little earlier. At the same time, her relationship to music is so strong that she might have been drawn into the music world without me.
You studied piano first at the conservatory, then at JAMU. How soon did you realize that it would be the love and fulfilment of your life?
From the age of five to nine I wanted to be a piano teacher. But only because I didn't know that there was any other possibility of piano realization. Then at nine I performed solo with the Janáček Philharmonic Orchestra, which revealed a path that led quite clearly towards concert pianist.
Did you try improvising or composing as a child, or did this come later?
My sister and I used to play a game when we were little, where she would list different themes in a row and I would have to react to them quickly and improvise on them. I had so much fun doing that! And that may be my only memory that has any small connection to composing. I was a classical pianist for a long time. I loved all the pieces I played. I even had an incredible time playing scales, etudes, and finger exercises! I often practiced with a blindfold on so that I could then play confidently with my eyes closed. And sometimes I imagined interpreting a piece by absolute chance in a way that would resurrect the spirit of the composer. Beethoven and Schumann evoked that in me a lot. So it's like I say – just a classic example.
For quite a long time you were one of the most outstanding interpretive talents in the classical piano repertoire. When and how did you discover jazz and your own compositional abilities? Was it connected with any situation of initiation?
There were very small tendencies towards composition already emerging at the conservatory. Little bits and pieces. But conscious improvisation and some real beginning of the desire to explore my own musical world is connected to the time when I studied in Brno. At first it was a similar model to when I was a kid. First you want to be a teacher because you know it and you can grasp it. And then the world shows you newer possibilities. Some of them just fly by you, some of them attract you. For me, it started with the realization that I could improvise. At first, it was just little bits that constantly pulsed between joy and frustration. You play a piece that fills you up, but after a while you're at a dead end. You know all those piano masterpieces against which your untrained efforts are worthless. But gradually, improvising became part of my every day. First, for a long time, just for myself, practicing classical music. To do this, I got into the habit of recording myself and writing down moments that were powerful to me for whatever reason. Gradually, opportunities began to arise where I could spend time improvising. I started working as an accompanist at a school in Vranovská, where I accompanied young dancers three times a week for several years. I earned money by playing in a hotel, where I invented various improvisation tasks for myself. I started going to more jam sessions and non-classical concerts. My first jam session was in a garage rehearsal room in Bohunice, where I used to play with a drummer friend, a non-classical, non-jazzman, self-taught. I was never tempted to be part of jazz jams, I never had the need to learn a jazz standard. I still enjoy discovering what's mine. Then gradually I gathered the courage to play somewhere where there were more ears. I started playing with friends, classmates, and attending various experimental music masterclasses. During the JazzFestBrno concerts, I realized at Shai Maestro's performance that the trio setup – piano, bass, drums – is something that brings me a comprehensive sense of instrumental satisfaction. And it was with these instruments that my first comprehensive musical ideas began to take shape, which matured into the album Inner Place.
From many indications, it seems to me that at the JAMU music faculty the permeability between the various departments is above standard, with "classical" musicians permeating the jazz musicians and vice versa. How did you perceive this environment?
The JAMU Faculty of Music is actually quite a small building. Even though most of the time everyone is locked in their practice class, you're kind of together there. And there is a pretty fundamental centerpiece in the Music Lab. I hadn't been to Brno properly for a few years. But as one of my first interviews said: my jazz lectures seem to be about going for a beer with jazz people at the Music Lab. Jam sessions, long philosophizing about music, a million coffees drunk, lots of beers and countless pickled cheeses.
The line-up of your trio is quite stable, and your harmony with each other is evident and audible at the concert. Yet you are the sole author of the repertoire. The other gentlemen have no compositional ambitions?
The gentlemen have their own compositional ambitions. They are both extremely musical and have a very varied musical journey ahead of them, both as performers and authors. As far as my music is concerned, none of us are thinking of any other authorial input into my albums. When I approach my bandmates, I give them the whole body of work straight away, whether it's the songs themselves or the overall drama of the album. Of course, the added value of the mastery of Radek Baborák, David Dorůžka, Míra Honzáka, or Míša and Martin from my trio is enormous. And I am really grateful that I can create for them.
Already the first of your three albums received very positive reactions from jazz publicists and the public (although Unravel and Prometheus had to wait until the post-covid period for their public release). How do you perceive this positive reflection – does it have any meaning for you personally?
It's wonderful. Every feedback brings waves of energy, motivation, and joy. Also, a person who has felt from the heart all their life that their purpose is to make art or create something has to stir up their own creative energy and find inner motivation. And every moment that shows a person that he is not creating just for himself, that is simply beautiful.
The Covid period, with its impossibility of public performances, marked each musician differently; how did you experience this period? By taking a break from music or, on the other hand, through a particular activity?
The Covid period was very creative for me. For two years, my Jan and I moved to a small house by the woods, where the albums Unravel and Prometheus were made within a year. We also worked intensively on our Cataplasm project. For example, during the pandemic we set ourselves the task of releasing a three-part episode a month on the Patreon platform. Which was to write a script on a musical theme, film it, and release videos of my interpretation of classics that tied into that masterclass. It involved composing and producing a new electronic piece inspired by that chosen classic, writing a script for the video, and filming it. We kept this three-part haul going for nine months. During that time, Cataplasm also produced documentaries from the world of music, released improvisational videos called Late Night Session, did a few streamed concerts for the American Spring Festival, and/or a music talk show for the Resonance Movers. After the masterclasses, we started doing piano lessons for beginners, for which I compose my own music, and orchestral accompaniments, with which one can play a piece after learning to play it from the video. I have devised my own method by which I also teach improvisation and ways to discover music on your own. The biggest culmination in this audiovisual sphere of our work was the creation of the film-music trilogy Prometheus, which premiered at the end of last year at the Kino Pilotů in Prague. And of course I have been working on classics all along.
This year's nomination for the Anděl Award in the Jazz genre category was transformed by your album Prometheus – from my point of view a very sophisticated and coherent composition composed of partial stories, which in themselves can evoke their own plastic images in the listener, materializing feelings. Was that your intention?
In Prometheus I set to music what was strongly flowing through me at the time, i.e. emotions, memories, stories... I can consider the intention to be, for example, the search for everything that can express musically what I need to hear. Be it by choosing individual notes, harmonies, themes, choice of instrumentation or specific musicians. Whether such music can then evoke emotions or evoke stories for another person is not in my power. When I create, I don't think about which chord others will like. But of course, if I subsequently find that everything has managed to evoke its own story or experience in someone, then that is one of the most beautiful things.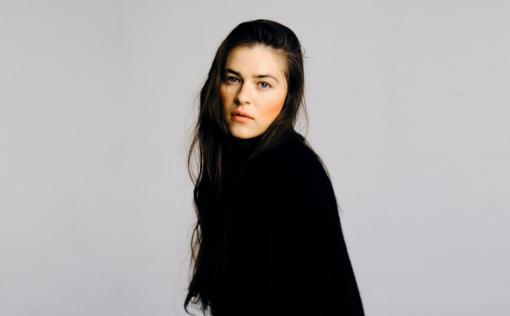 For the recording, you dreamed up and turned the dream into reality a great line-up of (not only) jazz musicians – David Dorůžka, Jaromíar Honzáek, Radek Baborák ... How did you choose them for your dreamteam?
These are names you just know. And specifically? It was obvious that Prometheus should be played by these wonderful artists, because with Radek Baborák it was listening to his LP with repertoire by Astor Piazzolla. A phenomenal album with such a strong energy that every time I listen to it is still a concert experience. With David Dorůžka I experienced the desire to collaborate while listening to a recording of his composition Glaciers Melting. With that song I felt that David could understand everything I wanted to express musically. With Míra Honzák, it was the idea of his full, rich tone that has depth and from which I was impressed with calmness, detachment and humility. That they are all part of Animal Music was a beautiful coincidence. In fact, I was able to ask Peter Ostroukhov for all the contacts, and he immediately agreed to release this new music.
Is it true that you recorded the album in one go, so to speak, in less than two days in the studio?
We met for the first time in our lives on the set and just started recording. But everybody already knew the music because I had prepared the material as specifically as I could beforehand. They are all really exceptional musicians and I thank them from the bottom of my heart for how the recording went. I'm really looking forward to all the future gigs and all the new collaborations we'll have along the way.
You've already hinted that you've completed a new album – can you reveal anything more about it?
The new album is called Elements and is composed for my new group Nikol Bóková Quartet, which is an extension of my trio with David Dorůžka. This album is a milestone for me, as it is the first to be released on the new label Soleil et Pluie, or Sun and Rain. I founded it together with Jan Vala on the same day that Prometheus received its angel statuette. I am extremely grateful to Peter and Natalia Ostrouch and their Animal Music. I am happy that my three albums so far could be released by Animal Music. However, my artistic visions, which have been intertwined and deepened in intensive collaboration with my Jan for several years now, have gradually taken on a complexity that has come to require great creative freedom. After much thought, reflection, and the realization that seeking compromise would rob the joys of the creative process on all sides, we decided to embark on a new path together with Elements.
When can we look forward to the new CD?
The album was first released as a digital download in hi-res quality and in mp3. This happened on June 9th, when the entire Elements album was played live for the first time during our concert performance at the Rok na 4 doby festival in Mladá Boleslav. A CD release is planned for September, and on that occasion Elements will be released to the streaming world. With the end of the year approaching, there will be an LP, which we'd like to hold in our hands right away, but since we want to press in our dream pressing plant in Holland for many reasons, we'll be happy to wait for the turning Elements on the turntable with a slight impatience.